Experienced and Reliable

Movers Serving Maryland and Beyond

Trusted Movers

for Local, Long Distance, Residential, and Commercial Moves

Get a Detailed Estimate Today

and Get Your Move Started
Moving Company in Stevensville, MD
Anyone who has ever moved realizes the benefits of working with a professional moving company in Stevensville, MD like Delmarva Moving & Transport. From the moving equipment to the moving trucks and the labor to do the heavy lifting, there are more than a few reasons to consider working with professional movers for your next change of address.

Stevensville, Maryland's
Moving Company
It doesn't matter if you are moving a large home, a small apartment, or just moving items into storage, if you live in the state of Maryland, the team at Delmarva Moving & Transport can help. We not only offer professional and experienced moving services for local moves, but we handle long-distance moves to many surrounding areas too.

Long Distance Moving Service
While we call Stevensville home, we understand that the perfect home, a dream job, or an ideal business opportunity may take you outside of the wonderful state of Maryland. That is also why we offer moving services to many neighboring areas. That includes areas like southern parts of Pennsylvania, most of Virginia, certain parts of North Carolina, all the way into the heart of Jersey.
Move with Delmarva Moving & Transport
Need to move a heavy item such as a safe or piano? Our team will not only save you the work and effort, but we will also move your belongings safely, regardless of their size. From staging to warehouse moves, and from your small apartment to moving across the state line, you can move it with Delmarva Moving & Transport.
Moving, even the smallest moves, involves work. At Delmarva Moving & Transport, you can count on our professional movers to do the labor-intensive work, and we offer many moving resources.
Packing Guides, Tips, and Supplies
Offering professional, friendly, and smart moving solutions since 2004, Delmarva Moving & Transport is Stevensville's source for your moving needs.
Self Pack Guide
With years of experience helping people and companies move…

Read More
we have learned a thing or two about moving.
Our Self-Pack Guide page is worth a visit before you start packing any of your things for your next move.
Moving Tips
While there are no shortcuts to moving…
Read More
there are many tips and tricks to make the moving process easier and better. On our Moving Tips page, you will find ideas like our kid's checklist, to simplify, streamline, and help make your next move a successful one.
Moving Supplies
Every move of every size and kind will require moving supplies…
Read More
From boxes and tape to packaging materials and more, moving supplies will make a difference in the ease and success of your move. That is also why we offer a range of moving supplies and why you should consider working with professional movers like Delmarva Moving & Transport.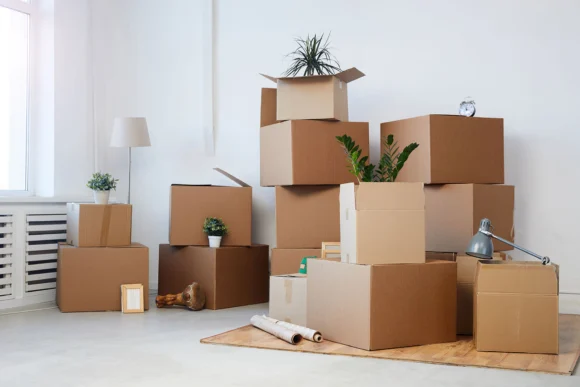 For All Your Moving Needs
Welcome to Delmarva Moving & Transport. If you live in Stevensville, MD, or the surrounding communities, we are here for all your moving service needs. With our 16-footer for smaller moving jobs, or our 26-foot moving truck for those bigger moves, we have you covered.
Be sure to check out our most recent BLOG for more about all things moving, and feel free to contact us with any questions or to schedule your next move today with Delmarva Moving & Transport.
Residential Movers
Serving Stevensville, MD and beyond including:
Annapolis, MD
Arnold, MD
Baltimore, MD
Bowie, MD
Cambridge, MD
Centerville, MD
Chester, MD
Chestertown, MD
Church Hill, MD
Crofton, MD
Davidsonville, MD
Denton, MD
Easton, MD
Federalsburg, MD
Glen Burnie, MD
Grasonville, MD
Odenton, MD
Pasadena, MD
Queenstown, MD
Rock Hall, MD
Severna Park, MD
We Also Service Parts Of New Jersey, Virginia, West Virginia, And All Of Delaware.